Which Monster Are You?
Posted by theministry on 6th September 2022
Match with your Monster Month Mission!
Zombie
You might be clinically dead but you can still walk. It's important to keep active, humans won't scare themselves these days. True, you have some shortcomings – mostly you're portrayed as a clumsy emotionless grunting corpse – but what the franchises neglect to show is you're actually extremely persistent and goal originated. It's time for you to get the credit you deserve, even if it means helping children (*grunts in Zombie). You can complete your monster mission in any way you like. You could Walk 12-miles in total, 12-miles a week or complete 1,200 steps a day during October.
Monster Mission:

Sponsored 12-mile walk 
Werewolf
Some say you're cursed, afflicted and divinely punished, however you beg to differ. You are a metamorphosing miracle, a professional prowler with tracking abilities that rival Google Maps. Don't forget your hair, you have fantastic hair.  Wouldn't it be nice to feel the wind blowing against your hairy back while you run towards helping children instead of eating them? Fear not, the Monster March will take place well before the full moon. You could complete your Monster Mission Run as a half marathon or across the month. 
Monster Mission:

Sponsored 12-mile run 
Cyclops 
A cycling cyclops that's not something you see everyday, but then, you've never been a big fan of law and order. You need to brake from the mundane, shepherding sheep and constructing lightning bolts is so last century. You are a force of nature and a giant travel enthusiast, now it's time to come out of the darkness and show gods just what this uncultured cave dwelling shepherd is capable of! Get ready to swap your meddling for pedalling and cycle 12-miles for charity! (make sure you keep your eye on the road but remember road rage does not permit the eating of human motorists.) You could cycle 12-miles in total or cycle 12-miles a week during October.
Monster Mission:

Sponsored 12-mile cycle 
Gremlin
You love creativity, mischief and eating used stamps. You've mastered the art of ruining and breaking things and generally being a consistent nuisance. However, you possess a penchant for spellbinding creations, you're quite the  sorcerer in the kitchen or have amazing crafting powers. Time to harness all that creative chaos for good. If you are a creature that crafts you might want to sell your creations during October. 
Monster Mission:

Make and sell your crafty or cookery creations  
Kraken
With ten tentacles and three hearts naturally you are quite the multi-tasker. You make wrestling whales and gobbling boats full of humans look legendary. But there has often been speculation about your existence which has bothered you for centuries. What you lack in powers of the magical variety you make up for with sneaky swimming and wondrous whirlpool creating. We hope there's space in one of your three hearts to help us! 
Monster Mission:

Swim 1.2 miles a week during October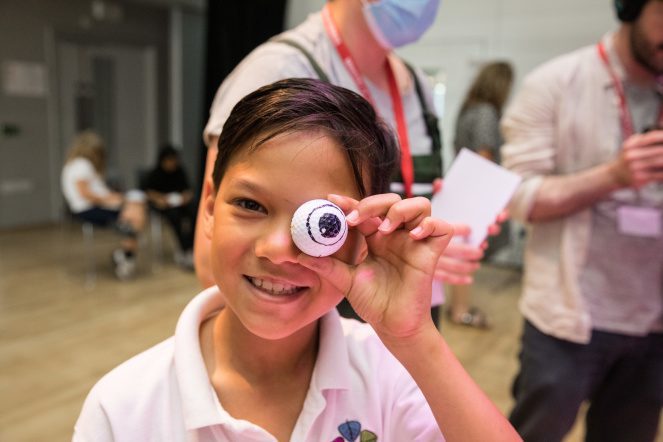 Chosen your Monster Mission? Then join us for our first ever Monster Month! Claw the button above to sign up today or contact maya@ministryofstories.org to find out more